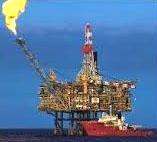 Icon Energy Limited advises that the Redland-1 well in ATP 855 reached total depth of 3,804 metres in the Daralingie Formation on 23 January 2014.
Redland-1, a vertical exploration well located 22 kilometres northwest of Geoffrey-1, was drilled to evaluate the shale and basin-centred gas play in the Toolachee and Daralingie Formation intervals in the north of the permit within the Queensland portion of the Nappamerri Trough.
The Toolachee and Daralingie Formations penetrated in Redland-1 exhibit significant gas shows and confirm the continuation of the basin-centred gas play in the Nappamerri Trough in Queensland. The well will be cased and suspended pending subsequent hydraulic stimulation and flow testing as part of a multi-well stimulation campaign beginning in the third quarter of 2014.