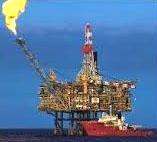 Icon Energy Limited advises that the Etty-1 well in ATP 855 has reached total depth of 3,807 metres in the top of the Patchawarra Formation on 23 March 2014.
Etty-1, a vertical exploration well located 8.6 kilometres east of Halifax-1, was drilled to evaluate the basin-centred gas potential of the Permian Formations, from top Toolachee to top Patchawarra Formation.
The well encountered gas shows throughout the Permian section and will be cased and suspended for fracture stimulation and production testing to assess the deliverability potential of the unconventional gas play, which is expected to begin in the third quarter of 2014.