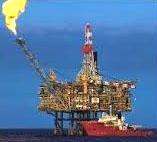 Icon Energy Limited advises that the ATP 855 Joint Venture has reached agreement on the forthcoming hydraulic stimulation and testing program to be undertaken by Condor Energy Services Limited (Condor) due to commence in early September 2014.
Condor's hydraulic stimulation equipment arrived in Melbourne on 26 July 2014. Following clearance in Melbourne and testing in Adelaide, the equipment will be transported to the Cooper Basin in preparation for the commencement of the hydraulic stimulation program.
This program, involving hydraulic stimulation and extended flow testing of specific formations in Geoffrey-1, Redland-1, Hervey-1 and Etty-1, is designed to better understand the gas production potential from the Permian Formations within the Nappamerri Trough.