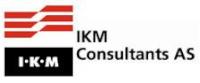 IKM Consultants AS has announced the award of a new Framework Agreement for the Provision of Temporary Technical Manpower to A/S Norske Shell in Norway for the period of 1st November 2016 – 31st October 2019, with two extension options each of 1 year duration.
IKM Consultants AS, which is a subsidiary of the Norwegian Industrial Group, the IKM Group, has had a longstanding relationship with A/S Norske Shell, as supplier of Temporary Technical Manpower within defined competence areas.
To ensure that AS Norske Shell receives quality deliveries in all disciplines on any requested location, IKM Consultants AS has allied with the following Sub Vendors: AGR Consultancy Services AS, Ridge AS, Randstad Norway AS, Metier, OTG Consulting AS and Orion Engineering. The selection of Sub Vendors is in majority based on the complementarity of resources that they provide, and previous collaboration.
"We are proud to retain the role as a Vendor to A/S Norske Shell, and appreciate the trust they show us by the award of this contract. We shall provide a strong commitment, competitiveness and cost-effectiveness to our Client, ensuring sustainability in the Client – Vendor relationship, and long-term competitiveness for IKM Consultants AS. We shall do our utmost to meet A/S Norske Shell's expectations and look forward to a continuously good cooperation," says Business Development Manager, Mariann Espedal Ericson I IKM Consultants AS.