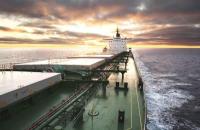 NavCom AS and IKM Instrutek AS have signed an agreement to merge NavCom AS with IKM Instrutek AS.
Advantages for both companies
This has been a long process for both parties and we felt this was the right time to make this merge so we together could lift both companies to a higher level and take the advantages of it. . The two companies have many similarities that hopefully will lead to synergies in the future. The companies will now be able to complement and strengthen its expertise to deliver even better quality, wider spectre and expertise to maritime customers and key vendors.
Strengthened business
The agreement was signed 04/20/15 by CEO Ståle Kyllingstad and General Manager Knut Frantzen where the merger takes effect immediately. The acquiring company will be IKM Instrutek AS which will now co-locate its maritime department and department of condition monitoring in Bergen to the existing office of NavCom AS in Bergen.