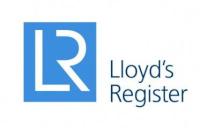 The past three decades have seen several major offshore disasters in the oil and gas sector. The EU Directive 2013/30/EU, which was introduced into national regulations in EU member states, aims to minimise the risk of such accidents and limit their consequences, whilst tackling the problem of fragmented regulation throughout the EU.
At Offshore Europe 2015, experts from Lloyd's Register Energy will be on hand to help organisations understand the requirements and the pathways to compliance. On Wednesday, Ian Mackay, Technical Manager of Compliance Operations, will be giving an overview of the risks and opportunities associated with the implementation - and what help is available.
"The main aim of SCR is to reduce the risks from major accident hazards to the health and safety of those employed on offshore installations. It also aims to increase the protection of the marine environment against pollution and ensure the correct mechanisms are in place if such an event were to happen," described Mackay.