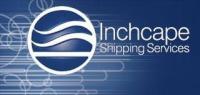 Inchcape Shipping Services (ISS) is celebrating the further expansion of its global footprint, following the opening of a new office in Map Ta Phut, Thailand.
This new opening takes the ISS worldwide network to over 300 offices, a significant achievement in the company's 160 year history. It follows other recent openings on the Adriatic and the West Coast of Africa, and demonstrates ISS' commitment and alignment to its customers, by strategically expanding where and when required.
The new office, ISS Thailand's second, is based in the country's largest industrial port in the Gulf of Thailand, 150 miles from Bangkok which is part of the region's Eastern Seaboard Development plan, an ongoing economic and infrastructure programme which is now the centre for the country's export industries. This latest opening will enable ISS to strengthen its network in the region and provide a more localised service in Thailand.