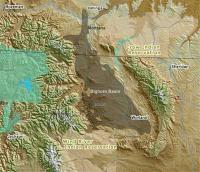 Incremental Oil and Gas has completed the purchase of the Silvertip Oil and Gas Field from Fidelity Exploration & Production Company.
Key Highlights •Conventional oil and gas field estimated at 25% Oil, 45% Gas, 30% NGL's •Leases cover approx. 5,500 net acres - 100% working interest and approx. 80% of which are held by production •81% average net revenue interest (NRI) •1P Developed Reserves independently certified at 0.58 million BOE net of royalties •Increase in group 1P reserve base by over 150% •Purchase price $6.3m •Acquisition has been debt financed on normal commercial banking terms
The Silvertip Field lies within the Bighorn Basin in Wyoming USA, which hosts operations of a number of significant E&P companies including Marathon Oil Company, Encore Energy Partners, Devon Energy Production Co and Whiting Oil and Gas Corp.
The Silvertip Field is structurally defined and is a part of a larger anticlinal structure which culminates just east in the Elk Basin Field.