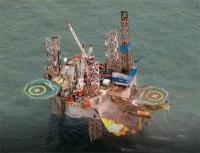 Independent Oil and Gas says that further to the award of block 48/22c in the UK 28th offshore licensing round, the licence area has been increased by 42 km2 to the South and now contains the Hambleton discovery.
On 6th November 2014 the Company was awarded 100% of block 48/22c containing the Elgood discovery and requested the Department of Energy and Climate Change increase the licence area to include the Hambleton discovery. This has now been confirmed and the licence has been formally awarded.
Hambleton was discovered by Century Exploration in 2005 and has a base case of recoverable resources of 6 BCF. IOG believes that the reprocessing of existing 3D seismic data could increase recoverable resources up to 26 BCF and could therefore be potentially tied-back to the nearby Blythe development that is 50% owned by IOG. IOG is currently in discussions with several parties regarding the reprocessing of the 3D seismic data.