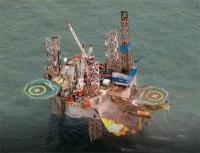 Independent Oil and Gas discloses plans to drill the Skipper appraisal well and its forward funding plans to mid-2018.
Following recent oil price movements and bad weather in the North Sea, IOG believes that it is in the best interests of shareholders that the Skipper appraisal well is delayed until there is greater stability and clarity in the oil market.
The existing timetable for drilling Skipper in Q1 2016 requires the announced loans and contractor deferral funding to be repaid by IOG at the end of 2016. IOG now considers this refinancing risk to be increased due to the very weak commodity prices and negative market sentiment towards oil and gas.