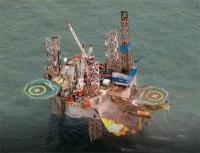 Independent Oil and Gas provide an update on the previously announced proposed acquisition of the P1737 'Cronx' licence (the "Acquisition").
IOG's stated intention was to complete the Acquisition by 30th April 2014, although it is now aware that a licence extension to the end of December 2014 is in place.
It is IOG's intention to complete the Acquisition as soon as possible, to procure a suitable drilling rig for the commitment well and to put in place the necessary permits for drilling the well before the end of 2014.