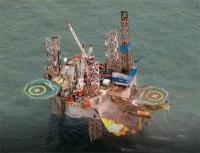 Independent Oil and Gas plc has signed a Rig Contract with Transocean Drilling U.K. Limited ('Transocean') to procure the Transocean John Shaw semi-submersible rig to drill the Company's fully funded appraisal well on the Skipper oil discovery in Block 9/21a in the Northern North Sea in licence P1609.
IOG anticipates that the rig will commence drilling operations at Skipper in late January or early February 2016 with the objective of retrieving good quality reservoir condition oil samples in order to design the optimum field development plan for the Skipper field. The rig will drill a vertical well to 5,600ft which is expected to take approximately 25 days.
Skipper is an offshore heavy oil field located in the Northern North Sea with independently verified gross 2C resources of 26.2 MMBbls.