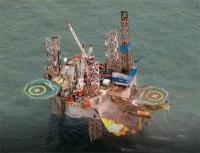 The Board of Independent Oil and Gas plc is pleased to note the US court documents posted confirming the first scheduled US hearing relating to the sale of ATP Oil and Gas UK Ltd (ATP UK) on 19th December 2013. ATP UK is the operator and owns 50% of each of the Blythe and Skipper licences with IOG owning the remaining 50%.
The proposed buyer of ATP UK has been identified in the US court papers as Alpha Petroleum (UK) Holdings Limited ("Alpha Petroleum") and the Board understands that Alpha Petroleum's intention is to retain the ATP UK management team in support of the existing business plan relating to its existing assets including Blythe and Skipper.
Mark Routh, CEO, commented, "This is a significant event for IOG because once the sale of ATP UK has concluded IOG will be able to proceed with the development and appraisal programmes for Blythe and Skipper. We have met Alpha Petroleum and have high regard for both them and the ATP UK management team and subject to the relevant approvals being obtained for the sale of ATP UK, we look forward to working with them and progressing our joint assets as quickly as possible. We will provide further updates as appropriate."