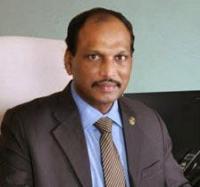 India's state-owned Oil and Natural Gas Corp. Ltd. (ONGC) has appointed Pasala Krishna Rao as Director (Operations) of its subsidiary ONGC Videsh Ltd. (OVL).
Mr. Rao, 55 years takes over the reins of Director (Operations) subsequent to the superannuation of Mr. Shyamal Bhattarcharya. Mr Rao brings with him a treasure of experience in various facets of the oil industry specifically in terms of Production, Drilling and Human Resource Management.
A BE and ME (Mechanical) from A.U college of Engineering, Vishakhapatnam and MBA (Marketing) from IGNOU, he joined ONGC as an Assistant Executive Engineer (Graduate Trainee) in 1982. Starting his career as a Shift In-charge at Rajahmundry, he paved his way to success and further elevation in the organisation with his consistent efforts, operational acumen and his knowledge and understanding of the E&P business.
From 1982 till date, in a career span of 33 years Mr Rao worked in various capacities and spent a substantial period of his career in Assam and more than two decades in field operations in Rajahmundry. In all the positions that he held, he discharged his duties with utmost perfection both technically and managerially.