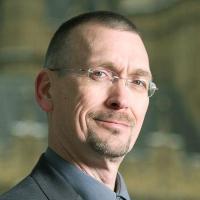 Drawing from more than 30 years' industry experience, Jee's Technical Director, Mike Hawkins joins experts from Statoil, Shell UK Limited and Taqa Bratani Limited, who will lead discussions at the Subsea Integrity Conference (SSIC) North Sea in Aberdeen on December 2-3 and address asset integrity issues facing the North Sea oil and gas industry.
Jee Limited's Technical Director, Mike Hawkins will deliver a technical case study on 'The challenges of concealed corrosion on a critical gas riser', at the conference which will draw on the expertise of many of the industry's leading figures. Jee, a leading independent multi-discipline subsea engineering and training firm, will also be taking centre stage by hosting an innovative post-conference integrity management training workshop.
Mr Hawkins commented: "In many cases, the infrastructure and the facilities in the North Sea are operating beyond their original design life. Therefore, coatings and systems that were designed for a 20 to 25 year life are now up to 45 years old, and some are even older than that.