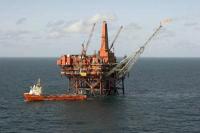 Decommissioning industry body Decom North Sea (DNS) is launching a new training course to give an overview of the increasingly important sector.
With decommissioning spend forecast to be around £1billion a year for decades to come and the Government recently announcing changes to bring more stability to the sector, increased employee numbers will be needed to maximise the opportunities on offer to the supply chain.
As a result, DNS is to start holding two-day training courses in key locations across the UK to give an overview of the activity involved with offshore decommissioning, how it is currently undertaken and what the future could look like. The first is taking place in Aberdeen on November 20 and 21, with further courses to be scheduled for next year.
These are the first training courses to be offered by DNS and are aimed at anyone working in, connected to or with an interest in decommissioning, including operators, contractors, regulators and the financial services sector.
The training courses are being delivered in partnership with Decomareus, an organisation consisting of three course leaders who have a vast wealth of experience in the decommissioning sector.