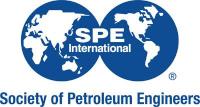 A number of experienced oil and gas professionals are to offer advice on how to survive the current climate of the oil and gas at an upcoming networking event.
The Society of Petroleum Engineers (SPE) Aberdeen Section's Another Perspective Committee, in conjunction with AXIS Network, is hosting an evening speed networking event entitled: 'How to Survive in a Difficult Economic Climate'. High attendance is expected at the event following the downturn which has affected many people working in the offshore industry in Aberdeen.
The event will see senior industry figures talk to attendees and share their previous experiences of working in a low oil price environment. Delegates will have the opportunity to ask questions and discuss their concerns with professionals outside of their normal network.
Confirmed table hosts include Morven Spalding, managing director of MGSL, Jeanette Forbes, CEO of PCL Group, Ian Phillips, chief executive of the Oil & Gas Authority and John Donachie, partner of corporate finance at Pareto Securities Ltd, with many more to be confirmed.