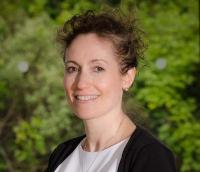 The message is undoubtedly out there – whilst there is plenty of oil and gas that must be produced from the UKCS, decommissioning is climbing up and up the North Sea oil and gas industry's agenda. In no way is this better illustrated than the announcement that this year's Offshore Decommissioning Conference - sponsored by Babcock and organised by Decom North Sea and Oil & Gas UK – is already a sell-out.
Taking place in St Andrews from November 17 to 19, those in attendance will benefit from two days' focus on the importance of ensuring efficiency of decommissioning activities. Entitled Decommissioning – Taking the Initiative, the event will draw upon lessons learned, with case studies shared from late life operations and decommissioning activities, as well as relevant examples drawn from other sectors including the nuclear industry.
After-dinner speaker, BAFTA-nominated geologist, Dr Iain Stewart will mark the halfway point in the programme, before a day which includes interactive sessions focusing on new techniques and technologies and an update on L2P2 – the late life planning portal designed to set all future decommissioning projects in a standardised, efficient context.