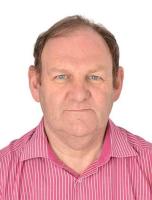 In the drive to cut costs and improve efficiency, the oil and gas industry is undergoing a digital transformation. Delegates at SPE Intelligent Energy 2016 (IE16) will hear presentations urging decision-makers to accelerate the adoption of big data without losing sight of cyber security challenges.
Digitalisation is being heralded by many as the answer to reshape and rejuvenate an industry of mature assets, an ageing workforce, and traditional technologies that fail to exploit recent advances in sensors and analytics. There is growing concern that the time and human effort required to analyse overwhelming amounts of information is slowing responses and increasing risk, and will not support the upcoming increase in activity.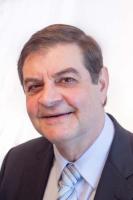 Brian Crockett, a senior manager with Accenture who works with oil and gas companies to achieve production optimisation, is presenting at SPE Intelligent Energy. He believes the industry needs to take real-time data and translate it into meaningful information for managers to make key decisions.
"The appropriate way to move forward in this digital environment is to take hold of the Industrial Internet of Things and have the sight, insight and foresight to enable safe optimisation of facilities in order to maximise production. We can make sense of big data if we capitalise on the way we have used information in the past and utilise that to map out a digital pathway into the future," says Crockett.
"If we can visualise data in real-time from sensors and devices we can determine sooner when potential trips or shutdown events are likely to occur and provide decision-makers with the information they need to act rather than react. The future can be bright if we start to act right now," Crockett continues.
The oil and gas industry has been relatively laggard in applying the full capabilities of the "Industrial Internet". Various industries, such as utilities and manufacturing, are already applying the concepts and technologies of the Internet of Things (IoT) and are participating in or driving IoT standardisation and security efforts.
Claude Baudoin, an independent consultant with cébé IT & Knowledge Management is also presenting at SPE Intelligent Energy, which will be held at the Aberdeen Exhibition and Conference Centre (AECC) from 6-8 September. He will propose a roadmap for Industrial Internet application and will share advice on organising and governing such efforts. "Oil and gas industry leaders and innovators must learn from others to derive useful guidance to improve operations, perform predictive maintenance, optimise production, improve safety, and so much more," explains Baudoin.
"Data acquisition is not new to the sector as we've had wireline logs and drilling reports for decades. What is new is that data can be acquired 24/7 with less human intervention, collected in one place, integrated, and submitted to advanced analytics and machine learning algorithms. This enables decisions in 'relevant time' that can impact the business through higher production, efficient operations, and reduced asset costs," adds Baudoin.
The theme of SPE Intelligent Energy 2016 is "New Horizons: Intelligent Energy in a Changing World". Visitors from around the world are expected to gather in Europe's energy capital as the latest smart technologies and IE solutions are showcased at the seventh edition of the biennial event.
As in previous editions, the 2016 conference will be produced by SPE and will comprise of a three-day technical programme with an estimated 75 papers covering topics including technology, integrated operations, workflow examples and solutions, leadership, cyber security and big data. The exhibition, organised by Reed Exhibitions, will showcase new and developing technologies and expertise by leading operators, service companies and technology providers.