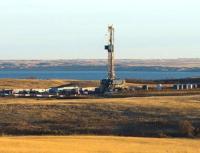 INEOS has agreed to acquire a strong portfolio of natural gas assets in the North Sea from a UK subsidiary of DEA Deutsche Erdoel AG, which is part of the LetterOne Group.
INEOS Upstream will acquire gas fields, including the Breagh and Clipper South fields in the Southern North Sea which are well positioned close to INEOS' sites in the North East and Scotland. The annual production from these fields account for 8% of the UK's annual gas production, enough gas to warm 1 in 10 British homes.
INEOS is a new entrant to the North Sea. However, the company has extensive experience in operating chemical plants of similar complexity to these offshore platforms.