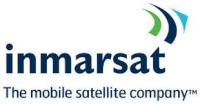 SpeedCast International, provider of high-speed broadband connectivity to the global maritime industry, has entered into an important strategic partnership with Inmarsat. The agreement positions Inmarsat's new Fleet Xpress service, powered by the Global Xpress (GX) network, as a key service within its maritime services portfolio, being fully integrated with SpeedCast's existing maritime SIGMA gateway and other Value Added Services. Over the next five years, SpeedCast has committed to roll out Fleet Xpress to approximately 2,000 vessels.
Fleet Xpress sets a new standard in broadband maritime communications, delivering the highest levels of reliable high speed broadband connectivity and exceptional performance across all of the world's oceans as well as facilitating innovative Connected Ship applications.
Under the strategic alliance announced today, SpeedCast, which has a global reputation for the quality of its managed network services and worldwide maritime network, will work closely with Inmarsat in key maritime markets around the world to promote and roll out Fleet Xpress services to existing and new customers. SpeedCast will further position Inmarsat's highly-reliable, globally available FleetBroadband service, as a back-up of choice for its maritime VSAT services.
This two way partnership further enables Inmarsat to utilise SpeedCast unrivalled global Ku-band network for its Xpress link customers.
"This is a very important strategic alliance for Inmarsat," said Rupert Pearce, CEO of Inmarsat. "Today's announcement deepens our valuable partnership and we will work together to deliver the 'Connected Ship'. This new agreement with SpeedCast also significantly strengthens Inmarsat's position in the global maritime business; a sector in which we have been the Maritime connectivity leader for over 35 years, and this sector will continue to be an important focus for us."
"This new strategic partnership with Inmarsat is the logical expansion of our cooperation, which has been going from strength to strength over the past few years." said Pierre-Jean Beylier, CEO of SpeedCast. "Both companies are committing to each other with an objective to grow the maritime VSAT market to the next level. It confirms SpeedCast's status as a leading global player in the maritime sector, and we are fully committed to continue investing and executing on our growth strategy in this exciting market."