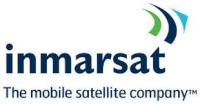 Inmarsat, provider of global mobile satellite communications, has announced that Fleet Xpress is being extended in Northern Europe, demonstrating a new market-specific commitment for the high-speed broadband service, powered by Global Xpress, that is revolutionising maritime connectivity.
Launched at the end of March 2016, Inmarsat Maritime's Fleet Xpress service sets a new standard in broadband maritime communications. It achieves the highest levels of reliable high speed connectivity and exceptional performance across the world's oceans, as well as facilitating innovative applications to enhance safety, crew welfare and operational efficiency. The extension of Fleet Xpress will reach across the North Sea, Norwegian Sea, Barents Sea and Baltic Sea.
"We prioritised this region as a focus for region-specific roll-out after listening to the needs of our customers," says Ronald Spithout, President Inmarsat Maritime. "We can now address the specific requirements of the large number of fishing and offshore support vessels in the region with segment specific plans. The new plans will enable fishing companies to realise the power of 'big data' and to take advantage of revolutionary new applications that together will maximise vessel performance and help save operational cost. We have a number of fishing vessels in the region, such as the MS Smaragd, that are currently migrating from XpressLink, Inmarsat's Ku-band service to Fleet Xpress, and will be able to benefit from higher speeds and higher capacity in the region."
"We also realise there are a great deal of offshore support vessels based in the region with a need to transfer real-time operational data to the oil majors back ashore to help drive efficiencies and save costs."
Reliable connectivity will also address welfare issue for crews. Commercial fishing crews have a close affinity with mobile technology – on average bringing three devices each on board (Crew Connectivity Survey Report, 2015, Futurenautics). In offshore, the presence or lack of internet often determines crew retention rates.
"Fleet Xpress allows seafarers easy and reliable connectivity," says Spithout. "For mariners working in some of the most demanding conditions at sea, links to friends and family are vital, while Internet access alleviates boredom during downtime."
The new segment specific plans will be announced in Q4 2016.