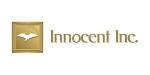 Innocent Inc. has signed an exploration agreement with Evergreen Petroleum of Dallas, TX.
Evergreen, which has over 150 years of experience in the oil and gas industry, will be the General Manager of the Exploration Project. Evergreen will be responsible for selecting areas to lease, drilling exploratory wells, drilling development wells, and producing oil and gas found. Evergreen has conducted and will continue to conduct both regional and local geological studies to define prospects that are worthy of acquiring oil and gas leases. Preliminary examinations of title to the minerals in these selected areas and the acquisition of said leases will be carried out for and on behalf of Innocent and Evergreen ("the Parties") by Pacer Energy LLC ("Pacer") of Gillette, Wyoming.
The Operator of the drilling venture will be L & J Operating Inc. of Gillette, Wyoming, which will be responsible for obtaining the required bonds, preparing the Joint Operating Agreement A.A.P.L. Form 610 - 1989, selecting all contractors and suppliers, payment of all invoices, sale of produced oil, payment of Ad Valorem, conservation, severance taxes and payment to the Parties of their net income on a monthly basis.