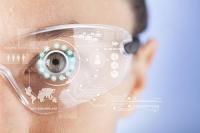 An augmented reality system is set to be developed for use in the oil and gas industry thanks to financial backing from two Scottish innovation centres.
With support from the Oil & Gas Innovation Centre (OGIC), engineering design company Cadherent worked with Robert Gordon University to complete the first phase of research into the technology which will allow operators to track then identify, classify and recreate 3D models of equipment. The system will allow tools to be viewed in obscure environments, taking the ambiguity out of high risk procedures.
The project is unique as currently no 3D modelling systems allow for objects to be recognised in uncontrolled or noisy environments and the technology will not rely on markers to allow for the identification of objects.
Cadherent is now moving into the second phase of development which will ultimately see a prototype system being developed. The second phase is led by OGIC with support from The Data Lab, in collaboration with Robert Gordon University's school of computer science and digital media, which also carried out the first phase testing.
Ian Phillips, chief executive of OGIC, says, "This technology is going to be very disruptive when it comes to market as it offers a new solution to data gathering in challenging environments. The detail which can be recreated using this technology has the potential to cut down the time needed to develop and carry out procedures offshore. This is the first project that has been co-funded by two of Scotland's innovation centres and is an excellent example of how different industries can collaborate to develop new technology solutions for deployment in the upstream sector."
Dr Eyad Elyan from RGU's School of Computing Science and Digital Media, who is the academic lead for the project, says, "We have been able to apply some of the cutting edge research carried out the School of Computing to a project which involves several important key research areas including machine vision, data representation and data analytics. Throughout this collaboration we were able to develop, test and successfully evaluate key algorithms in these domains. In particular, the development of a mathematical technique to represent large volumes of 3D scanned images and the detection and tracking of objects from non-stationary cameras."
David Thomson, managing director of Cadherent, says, "After proving the concept successfully in phase one we are delighted to be progressing to the second phase again with the support of OGIC and this time also with The Data Lab. The contracts were agreed and signed swiftly which is of great importance in this space as the technology is moving so fast. We look forward to collaborating with Robert Gordon University to deliver this exciting project in the first half of 2017."