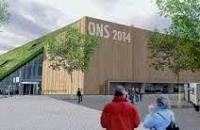 Investment in northern seas oil and gas development has risen, with further boosts predicted in the next twelve months. But without an intelligent, unified approach to systems integration, higher operating costs and tighter margins will leave the sector vulnerable.
Synectics believes that surveillance is the key to tackling this issue and will be explaining why at Offshore Northern Seas 2014, taking place 25-28 August in Stavanger, Norway.
Amedeo Simonetto, Business Development Director at Synectics said: "Estimates suggest that the Norwegian Continental Shelf (NCS) is capable of producing a further 85.2 billion barrels of oil[1], a fact which has seen projected investment spend up to $37.35 billion in 2014 (from just $2.34 billion last year).