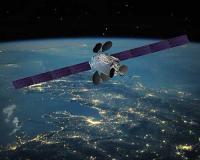 Intelsat, operator of the world's first Globalized Network, powered by its satellite backbone, has released details of its customers and ecosystem partners achievement of a 165% to 330% increase in spectral efficiency with ground platforms and modem technologies; and up to a 300% improvement in throughput using next generation antenna technology to connect to the Intelsat EpicNG® high-throughput satellite (HTS) platform.
Recent tests also confirmed that the Intelsat EpicNG platform exceeds performance expectations transmitting to and from a flat-panel antenna designed for a new class of small remotely piloted aircraft.
Since late March 2016, the first of the Intelsat EpicNG satellites, Intelsat 29e, has been carrying new and transitioning networks, as well as being used in next-generation tests. In all cases, customers and partners report that the platform is meeting and exceeding its performance and efficiency expectations across a range of applications. Whether the 165% efficiency improvement on current networking hardware or the up to 330% efficiency improvement on next generation ground networking technologies, Intelsat EpicNG is delivering on the promise of the high-throughput satellite era.
"Given the insatiable bandwidth demands of businesses operating around the world, we designed Intelsat EpicNG with our customers' needs front and center," states Stephen Spengler, Chief Executive Officer, Intelsat. "Our design goal, focusing on efficiency and thus optimising the throughput to the individual network users, has delivered immediate operating efficiencies for our customers. Our customers in the enterprise, mobility and wireless infrastructure sectors are using Intelsat EpicNG, in most cases with existing hardware, transitioning seamlessly onto our high performance network. Bottom line, our goals of higher performance, better economics, and simplified access are being proven in operational customer networks. Intelsat EpicNG will support our customers as they expand their businesses into new applications and geographies to realise their long-term growth objectives."
Intelsat and its customers now have performance experience with the Intelsat EpicNG satellite on six different satellite data networks, emphasising the benefits of the open architecture, which allows customers to choose the data networking hardware best suited to their applications and business plans. With the advanced capabilities of the Intelsat EpicNG digital payload, customers are also achieving advanced flexibility in terms of satellite resource allocation, including functionality to cross-connect C-band to Ku-band services on a dynamic basis, and carrier-level optimisation resulting in much higher performance levels. The Intelsat EpicNG digital payload also creates an enhanced environment for battling interference and mitigating jamming with respect to government applications.