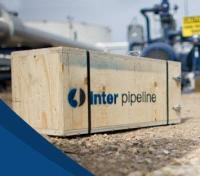 Inter Pipeline Ltd. announced several changes regarding the composition of its board of directors and senior management team. These changes include the appointment of a new independent Chairman of the Board, the transition of Chief Executive Officer responsibilities and the appointment of a new Chair of the corporation's Governance Committee. The changes announced today are highly consistent with Inter Pipeline's previously announced intentions and internal succession plans.
Appointment of New Independent Chairman
Inter Pipeline is very pleased that Mr. Richard Shaw has accepted the position of Chairman of the Board effective January 1, 2014. Mr. Shaw has served as director since 2009, acting as the chair of Inter Pipeline's Corporate Governance Committee. Mr. Shaw was formerly a senior partner in the Business Law Group of McCarthy Tetrault LLP until his retirement in December 2010. He has served as a director on the national board of the Institute of Corporate Directors and currently serves as the lead member of the Alberta Securities Commission. Mr. Shaw is a lecturer in the Director Education and MBA programs at the Haskayne School of Business and presently serves as chair of the Board of Governors of Mount Royal University. He also serves as director on the board of ENMAX Corporation.