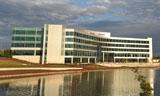 Intergraph® is pleased to announce a new strategic relationship with eVision Industry Software, a leader in the field of operational safety systems that complement Intergraph's expertise in Asset Life Cycle Information Management. The alliance provides a framework for the companies to integrate their solutions to improve the effectiveness and reduce the risk of work processes conducted on process, power and marine facilities.
The valuable interoperability between Intergraph SmartPlant® Fusion and SmartPlant Enterprise for Owner Operators (SPO) and eVision's operational safety solutions underline the importance of managing an asset's life cycle information and then leveraging trustworthy technical data in day-to-day operations. Both companies' global customers will benefit from increased access to these complementary solutions, bringing value beyond their individual use.
"We are extremely excited to be working with Intergraph to further enhance our solutions with access to high-quality asset information and leading edge 3D visualization capabilities. This will further increase operations productivity and reduce risk for facility operations processes," said Neil Currie, chief product officer at eVision.