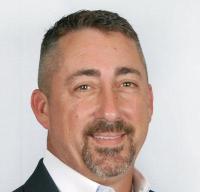 InterMoor, an Acteon company, has appointed Cohen Guidry as regional manager, West Africa. This is InterMoor's lead West Africa management role, and Guidry will report to Tom Fulton, InterMoor's global president.
Fulton said, "Cohen's dedication, initiative and knowledge of the West Africa region will support our further business development in an important growth region for InterMoor and for the industry."
InterMoor has been working in West Africa for more than 10 years with bases in Luanda and Malongo in Angola. Last year, InterMoor formed a joint venture agreement with Century Energy Services Ltd in Nigeria to ensure an effective local engagement with the Nigerian oil and gas market. The company also has extensive experience with rig moves and mooring campaigns in Angola and Equatorial Guinea.