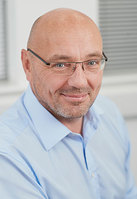 InterMoor, provider of mooring services, foundation solutions and offshore installations in subsea services group Acteon, has named Mark Jones, global chief executive officer. Key objectives of this new role include building more structure and greater collaboration amongst business units, focusing on areas of growth and mobilising new services across the regions, with the goal of strengthening InterMoor's global position.
Mark, currently vice-president at Acteon, has a significant track record within the oil industry in leadership roles, having been managing director for a division of EXPRO, as well as prior to joining Acteon being head of strategy and business development for Siemens Subsea.
Bernhard Bruggaier, vice president operations at Acteon, says, "Building on his strong track record and experience, Mark will work closely with our worldwide locations to ensure that we continuously improve our services and deliver them consistently to the highest standards across the globe. Mark's appointment as global CEO of InterMoor further strengthens InterMoor's position as the global market leader in all of Acteon's mooring related services."
On the announcement, Mark Jones states, "I feel privileged to be considered for this opportunity and am looking forward to working with the InterMoor team towards our global vision. The breadth and depth of knowledge and experience within InterMoor is second to none in this specialist field."
Further to the appointment of Mark Jones as CEO, Blair Wilson will undertake the role of global director of operations, reporting directly to the CEO, and leading programs of work to implement InterMoor's reinforced global strategy.