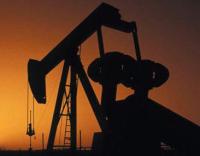 International Petroleum Limited has entered into two binding conditional terms sheets (individually 'Terms Sheet' or together 'Terms Sheets') with an unrelated company incorporated in Hong Kong ('Buyer') to sell its assets in Kazakhstan ('Kazakhstan Assets') and Russia ('Russian Assets') for US$60 million.
Commenting on the reaching of agreement for the sale of its Kazakhstan and Russian assets, International Petroleum Chairman, Mr Tony Sage, said, 'While these assets have only been marketed for a short period, we have received a binding agreement for a good sale price in difficult markets, which is an extremely pleasing result.'
'With these assets now under a binding agreement, we are able to move the Company and its assets forward with significant financial clarity.'
The sale of the Russian Assets is expected to complete in approximately one month and the sale of the Kazakhstan Assets is expected to complete in approximately six months (on receipt of Government Approval).