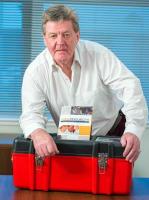 Oil and gas industry veteran, Francis Kiernan, has acquired an interest in ABIS Projects, an Aberdeen-based project management consultancy.
Kiernan joins the firm as it embarks on the launch of a 'Toolbox' to dramatically improve decision-making on major oil and gas and renewables projects.
ABIS Projects was formed in 2012 by Andy Sutherland who has more than 15 years' experience in leading large projects with multi-discipline resources covering health, safety, environment and quality (HSEQ) across the supply chain. Kiernan joins Sutherland and Bob Cunningham as a director in the senior management team.
The ABIS Projects 'Toolbox' is essentially a framework for the structuring of projects, with a set of proprietary reporting tools across the Oil and Gas and the emergent Renewables industry.