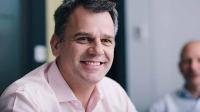 io oil & gas consulting, an independent venture backed by GE Oil & Gas and McDermott, has achieved certification for its unique business management system.
io oil & gas consulting's business management system is now certified to ISO 9001:2015 "Quality Management System – Requirements" and ISO/IEC 27001:2013 "Information technology – Security techniques – Information security management systems – Requirements". The independent assessor from accredited certification body, DNV GL, described io as delivering "one of the most impressive initial certifications" they have been involved in.
The certifications were awarded for the scope of "engineering and consultancy for full field development planning of upstream oil and gas projects." io received positive feedback from the independent assessor on its approach to risk management and client engagement, both of which are key to the company's intent to deliver certainty to clients.
The 2015 revision of the 9001 standard focuses on performance, and encourages risk-based thinking to make the management system a preventive tool and encourage continual improvement. io was one of the first recipients of the 2015 revision, due to its robust, secure management system which assures the highest quality throughout io's business and delivery to clients.
io's CEO Dan Jackson says, "Since beginning operations a year ago, io has been committed to working with the industry to make a lasting difference in the sector and deliver certainty to our clients. We are thrilled to have our commitment recognised by achieving certification of our business management system to these standards. Information security is core to our business, and we are aware that information, such as personal, financial, intellectual property and client data is extremely valuable. Certification to IEC/ISO 27001:2013 demonstrates io's best in class information security management system."