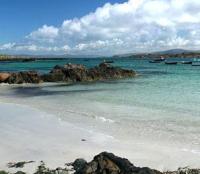 Iona Energy Inc. announce an operational update on its Trent & Tyne assets in the UK North Sea.
Iona has signed Transition Services Agreements with Wood Group PSN Ltd. (Wood Group) and Senergy Wells Ltd. (Senergy) in support of the Company's previously announced agreement to acquire Perenco's remaining 80% operated working interests in the producing Trent & Tyne Gas Field licences in the Southern North Sea.
These agreements cover work required to receive consent from the Department of Energy & Climate Change ("DECC") for the transfer of operatorship, assignment of the interests, and other regulatory approvals to enable Iona to operate the two fields and the associated EAGLES pipelines which transport production to the Bacton terminal.