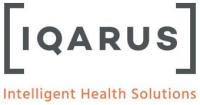 Offshore and onshore healthcare and medical solutions company Iqarus has acquired Exmed, a proider of remote medical support, equipment and clinical education, as it further progresses its global growth strategy.
Exmed's customers include prominent international government and humanitarian agencies as well as global energy companies and media organisations including the BBC and Discovery Channel.
The company supports medical missions and operations in locations including Iraq, Afghanistan, Pakistan and Siberia and has also provided logistics support for filming for Top Gear and Comic Relief. Exmed offers unique frontline training services and has invested in a new centre of excellence set to open in July that offers a fully simulated two storey street for replicating mass incident scenarios as well as arctic, jungle and desert simulation.
Founding directors of Exmed Ged Healy and Dai Jones will join Iqarus along with their head office team of 20 and pool of highly trained medical contractors.
Tim Mitchell, CEO of Iqarus says the acquisition would propel Iqarus into frontline medical care in some of the world's most remote and difficult operating environments: "Our ambition since launching Iqarus has been to rapidly grow into a global provider of health solutions in the world's difficult and remote environments. The acquisition of Exmed is a major catalyst for our international expansion. The team are amongst the most highly regarded providers of healthcare in challenging locations. The calibre of international humanitarian and government customers that they serve and the level of trust that they command in the market is a testament to their skill and professionalism. We are proud that they will be joining Iqarus and will play a key role in our growth going forward."