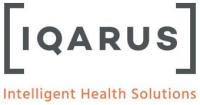 Healthcare and medical solutions company Iqarus has launched a new training centre for offshore medics, emergency response teams and people who work in remote and challenging environments.
The site, in Dyce, Aberdeen, located next to the fire training centre, includes more than 4,000sq ft of state-of-the-art clinical training rooms, classrooms and instructor offices. The new site will host bespoke medical and hostile environment training programmes, delivered by Iqarus' team of eight full time trainers, for remote and offshore medics, first responders, media, international travellers and executives.
Over GBP 1 million has been invested to design, build and construct the centre, which will also host offshore medic training currently provided by Iqarus from its Montrose facility, making the Aberdeen-based site one of the most advanced training facilities anywhere in Europe.
The move is part of an on-going investment by Iqarus to develop modern training facilities, fit for the rapidly changing healthcare solutions sector. Iqarus also recently launched an immersive training "Centre of Excellence" in Hereford, which supports a number of training programmes for front-line medical professionals by putting them through high-pressured and fully immersive simulations.
The Aberdeen and Hereford facilities will offer a broad range of tailored training courses for individuals and businesses, enabling medics to deliver all aspects of pre-hospital emergency medicine, including difficult to maintain clinical techniques such as advanced airway management, cardiac resuscitation and the management of trauma.
Ged Healy, executive director of training and development at Iqarus, says, "The Aberdeen centre will expand training provision for North Sea users and those working in global locations. As businesses launch operations into more challenging operating environments, complex risks can arise for workers and our bespoke training is designed to equip them with the appropriate level of knowledge and skills to help keep them safe."
Andrew Hames, chief commercial development officer, says, "The development of this new centre in Aberdeen is a significant step for training across our sector. We already train more than 2,000 people every year and, by enhancing medical proficiency and physical and mental resilience, we equip medical and executive personnel to succeed in demanding and complex environments. We are looking forward to working with a broad range of individuals and organisations are we grow and develop our service offering."