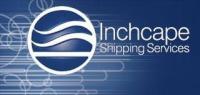 Inchcape Shipping Services (ISS) has signed a joint venture agreement with Orient Overseas Container Line (OOCL), to form a new entity known as OOCL Egypt S.A.E.
Launching in December 2014, the joint venture takes advantage of existing synergies, including local market knowledge, to enable closer working with Egyptian customers.
OOCL Egypt will operate from existing ISS offices in Cairo, Alexandria, Port Said, and Damietta with some ISS employees transferring across to the new entity. Designed to become a "one-stop-shop" for Egyptian customers, the organisation will be well positioned to deliver top service quality, and offer full container fleet network coverage.