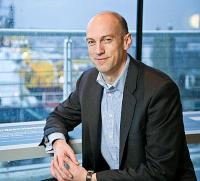 Following an 8-year relationship with Maersk Oil, iSURVEY has been awarded a survey and positioning contract with the international oil and gas company.
Commencing in March 2017, the four-year contract, which has the option to extend by one 12-month period, sees iSURVEY named as the nominated first caller contractor for survey and positioning services.
iSURVEY will specifically support Maersk Oil Danish Business Unit with rig move operations in the Danish sector of the North Sea. The contract may also involve the mobilisation and demobilisation of a rig outside the Danish Sector, as well as potential rig positioning services over a subsea well.
Andrew McMurtrie, managing director of iSURVEY Offshore Limited says, "Securing this contract is of significant importance to iSURVEY, returning us to the position of preferred supplier as the nominated first caller contract for the next four years. "Whilst activity will depend on the level of drilling taking place, Maersk Oil Danish Business Unit utilise a number of jack-up rigs in the Danish sector so we expect this to be a productive contract."
"We have successfully supported Maersk Oil Danish Business Unit for a number of years now and are delighted to be able to continue working with their team for the next four years. This contract will further strengthen our relationship," adds McMurtrie.
iSURVEY will be showcasing its service offering and expertise to the industry during Ocean Business, the leading hands-on ocean technology exhibition and training forum from 4-6 April in Southampton, on stand K10.