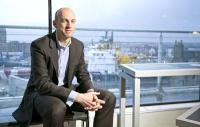 iSURVEY Group, a provider of survey and positioning services to the global oil and gas and telecommunications sectors, has announced the launch of a new offshore division as part of UK growth plans.
iSURVEY Group, based in Norway, is establishing a new Aberdeen-based entity supporting clients operating in the UK North Sea and other global regions, including the Mediterranean Sea and Africa. Recruitment has started and it plans to have 30 staff in place by the end of 2014. The move represents a £500,000 investment and signals strong confidence in the region as an opportunity for growth.
Key to the establishment of iSURVEY Offshore Limited is the appointment of Andrew McMurtrie as managing director, which will see him take responsibility for growing international business through the new division.