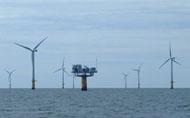 RMS Submarine, a resource solutions company, have recently supported and sponsored 2 weeks of back to back Eiva Navisuite training in Naples, Italy.
The two 6 day courses were run during February 2014 for the benefit of 20 experienced Italian freelance surveyors (10 per course) who until now, had not had the opportunity to be exposed to the software suite. A mix of survey party chiefs, senior and junior surveyors, data processors, as well as GIS & CAD operatives attended the courses.
Through RMS's training expertise, we were approached to support the event and provide a competent lecturer, software support, training materials and course attendance certification. Computers and topside surface navigation equipment with full interfacing were provided by Intec Srl to provide additional hands on and real time data I/O for the attendee's interaction with the online navigation/ acquisition software.