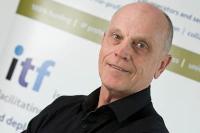 ITF, the global technology facilitator, together with subsea and pipeline engineering and project management company Subsea Engineering Associates (SEA) Pty Ltd in Perth, Australia, has recently launched a Joint Industry Project (JIP) that will explore and demonstrate a new approach to assessing pipeline span issues on the seabed.
Phase I of the JIP is expected to run for six months and cost in the region of $250,000 AUD and involve four regional oil and gas operators.
Due to an uneven seabed, tidal currents or scouring, some pipelines may develop free spans. A free span on a pipeline is where the seabed sediments have been eroded or scoured away and the pipeline is no longer supported on the seabed.
Pipeline free spans have been studied extensively over the last two decades. Though the extreme limit states of the pipeline are understood and defined in DNV guidelines, traditional analyses fall short during the pipeline's operational phase on mobile seabeds, where free spans form, move and often disappear between pipeline surveys.