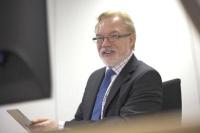 The Industry Technology Facilitator (ITF) has launched a call for proposals to improve or offer alternative approaches to cement plugs which are currently deployed in plugging and abandonment (P&A) operations in wells.
The invitation is open to qualified organisations, with successful applicants having the opportunity to lead their own joint industry project (JIP) with support, funding and participation provided by influential members of ITF.
Throughout the JIP, the developer will receive technical guidance from ITF's membership of global oil and gas operators and service companies to develop the technology further to best meet industry needs. This will profile the capabilities of the technology to a wider network of potential clients.
At present, cement plugs are the most conventional barrier material to isolate and protect all potential producing or water bearing zones from leaks and to allow the safe removal of subsea equipment. However, they come with a number of technically complex and costly issues, particularly around the hydration and placement process.
ITF is seeking an alternative or revised permanent well barrier that is long lasting, strong, able to be pumped, of extremely low permeability and able to perform at different temperatures and pressure ranges whilst maintaining its strength. The alternative material must adhere to best practice guidelines. The deadline for responses is Friday 22 July, 2016.
Dr Patrick O'Brien, CEO of ITF says, "There is now a clear impetus from energy leaders to address decommissioning challenges from the outset before real activity begins. We are looking for solutions which will safely improve operability, increase reliability and cut the cost of conventional technologies. Collaboration in technology development and delivery provides risk and cost reduction for the industry. We welcome submissions from all sectors, such as aerospace, medical and automotive, as often the answer can be transferred from outwith our own field of expertise."
This is the third in a series of six calls to improve and develop cost-effective technologies to address the most pertinent problems when decommissioning a well, as identified by ITF members. Potential solutions for through tubing logging and removal of casing and tubing are currently being reviewed.