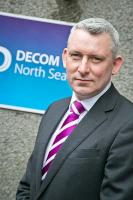 The Industry Technology Facilitator (ITF)'s latest Innovation Network Tech Talk event will bring together technology developers, industry bodies, service companies and operators to discover the opportunities for efficient and cost-effective decommissioning and well abandonment.
The free event will be held during the week of SPE Offshore Europe at the Chester Hotel, Aberdeen on Tuesday, September 5 at 6pm.
According to the latest cost estimate from the Oil & Gas Authority (OGA), the predicted price tag to decommission UKCS oil and gas infrastructure is GBP 9.7 billion. The OGA has challenged the industry to cut the cost of dismantling all current and proposed offshore facilities by at least 35% to less than GBP 39 billion.
In an interactive session supported by Decom North Sea, the Tech Talk will tackle the decommissioning challenges faced by the industry as well as showcase new technologies and the latest developments in decommissioning activity.
Roger Esson, Chief Executive of Decom North Sea, John Wiseman, Managing Director of Fairfield Energy and Proserv CEO, David Lamont, will provide an overview of industry needs.
Dr Patrick O'Brien, CEO of ITF says, "Well plugging and abandonment activity in the North Sea is accelerating with nearly half of total decommissioning expenditure depending on cost and technical efficiency in this complex area. Though progress has been made by operators to reduce the financial burden and remove unnecessary complexities, the implementation of new technologies will play a crucial role to keep costs and risk to a minimum. ITF is working closely with its members and technology developers to strengthen collaborative initiatives and support the industry with this inevitable undertaking."
Roger Esson, Chief Executive of Decom North Sea, adds, "The objective of safe, efficient and cost-effective North Sea decommissioning can only be achieved if industry embraces the adoption of leading technology. This event mirrors Decom North Sea's key objective to connect capability with opportunity, by promoting the developer community to the sector and providing a platform to showcase innovative and leading technology."
Decommissioning will be a prominent feature at this year's SPE Offshore Europe with the addition of a Decom Zone. This dedicated area will feature more than 20 decommissioning technology and service providers, and a conference theatre programmed in association with the industry's key associations including ITF, Decom North Sea, iMechE and SUT. ITF's CEO, Dr Patrick O'Brien will host a conference session titled: "ITF: Well Abandonment Technology Solutions to Increase Efficiencies and Reduce Costs" on Tuesday, September 5 from 2:30 pm. The session will provide insight on the uptake and impact of technology developments in the industry so far with presentations from some of ITF's developers.
ITF launched its global online Innovation Network last year to raise the profile of oil and gas SMEs direct to its membership of operator and service companies. The Innovation Network is an active online community enabling oil and gas SMEs to promote their technologies and services direct to end users and also keep up to date with the latest technology needs of the industry.
For more information and to register visit: http://www.itfenergy.com/news-and-events/event/innovation-network-tech-talk