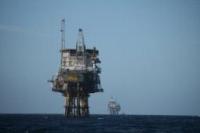 Ithaca Energy Inc. announces the listing of an additional 600,000 common shares in the Company.
Additional Shares Listing
Following the recent exercise of expiring share options by a former Ithaca employee, the Company has issued and allotted a total of 600,000 common shares ("New Common Shares") and has applied for these New Common Shares to be admitted to trading on AIM. Admission of the New Common Shares is expected to occur on 10 December 2013. Each New Common Share will rank pari passu with the existing common shares.