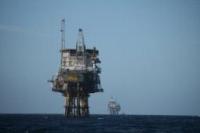 Ithaca Energy Inc. has appointed Mr Roy Buchan as Chief Operations Officer, starting 5 January 2015.
Mr Buchan has over 30 years of operational experience in the oil and gas industry. He has held various technical and senior management positions in the North Sea and internationally for Royal Dutch Shell plc and was previously Group Head of Operations for BG Group plc and, most recently, Technical & Production Director of Talisman Sinopec Energy UK Limited.
In accordance with the Company's Stock Option Plan, the Board of Directors has granted 750,000 share options to Mr Buchan at a price of C$1.06, which was the closing price on the Toronto Stock Exchange on 5 December 2014. The options may be exercised for a period of four years from 8 December 2014 (the "Effective Date"). One third of the options will vest at the end of each of the first, second and third years from the Effective Date. This share option grant does not increase the total number of shares under option, as updated on 8 December 2014.