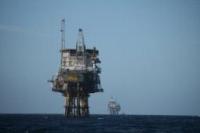 Ithaca Energy Inc. provides an update regarding the schedule for completion of the 'FPF-1' floating production facility modifications programme and start-up of the Greater Stella Area ('GSA') production hub.
The FPF-1 is being modified by Petrofac in the Remontowa yard in Poland for use on the GSA production hub and completion of this work is the critical path item for the delivery of first hydrocarbons from the hub. Although significant progress has been made on the FPF-1 modifications programme in recent months, the rate of progress is insufficient to achieve sail-away of the vessel from the yard in the second quarter of 2015.
Taking full account of actual performance to date and a conservative view on the completion of commissioning activities, sail-away of the FPF-1 is now planned for late in the first quarter of 2016, resulting in first hydrocarbons in the second quarter of the year.