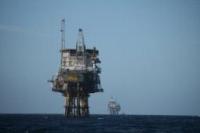 Ithaca Energy Inc. announces that the exploration well on the Handcross prospect (204/18b-2A) has been drilled to a total measured depth of 10,120 feet into the Tertiary, Vaila Formation.
No hydrocarbons were encountered in the target T36 or T35AA sands. The well is in the process of being plugged and abandoned.
Ithaca's share of the well cost is carried by the co-venturers that farmed into the licence, which was transferred as part of the Valiant Petroleum plc acquisition.