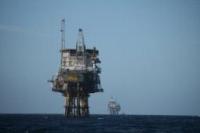 Ithaca Energy Inc. provides an update regarding Greater Stella Area (GSA) operations and the overall development schedule.
Continued progress has been made on execution of the main GSA development work programmes since the start of 2014. Strong flow test results were achieved on the second Stella development well and drilling is on-going on the third well, with the clean-up flow test results for the well expected around late June 2014.
The first of the 2014 subsea infrastructure installation campaigns was completed in April 2014, involving tie-in of the first two development wells at the Stella Main Drill Centre, with the next scheduled activity being the installation of the "FPF-1" floating production facility mooring piles in June 2014.