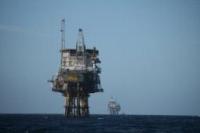 Ithaca Energy Inc. has entered into an agreement to sell its wholly owned subsidiary, Ithaca Petroleum Norge AS, for an initial consideration of US$60 million. The Company also has the ability to earn additional bonus payments of up to US$30 million dependent on exploration success from the existing licence portfolio.
Pursuant to the agreement, Ithaca Norge will be acquired by MOL Nordsjon B.V., a wholly owned subsidiary of the Hungarian listed company MOL Plc. The transaction has an effective date of 1 January 2015 and is expected to complete in the third quarter of 2015.
Upon completion, the transaction will conclude Ithaca's successful restructuring and monetisation of the Norwegian operations acquired as part of the acquisition of Valiant Petroleum plc in April 2013.