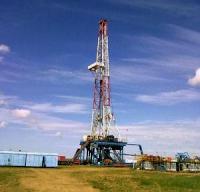 Ivanhoe Energy Inc. is scaling back its activities in Ecuador in response to significantly lower oil prices and a delay in discussions with Ivanhoe's partner on moving ahead with development plans for Ivanhoe's Block 20 heavy-oil project.
Block 20 is an area of approximately 426 square miles (1,103 square kilometres) located 125 miles (201 kilometres) southeast of Quito, which contains the Pungarayacu oil field.
In furtherance of its previously disclosed joint-venture strategy to finance the continued appraisal and development of Block 20, Ivanhoe invited one of the world's largest national oil companies (NOC), which has experience working in Ecuador, to review Ivanhoe's investment in Block 20.